NC Volunteer Celebration Event
AUG. 27th, 2022 Raleigh, NC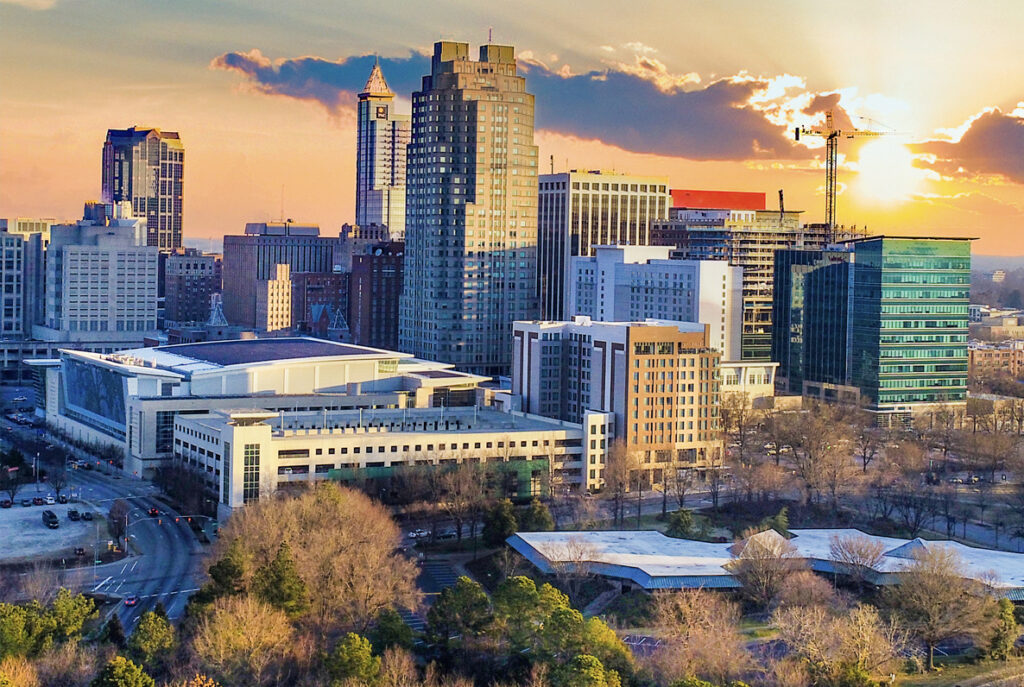 Start planning your trip and join our North Carolina Ducks Unlimited family on August 27th, 2022, as we celebrate NC Ducks Unlimited's past and continue to plan for our future at our Volunteer Celebration Event in Raleigh, North Carolina at the Marriott City Center.
With a renewed focus on our mission and its benefits for waterfowl, other wildlife, water, people and communities across North America and this great state. Help us get energized, and enjoy great fun and fellowship during the greatest conservation celebration of the year.
Fiscal Year 2022 has been one for the record books and it's because of the dedicated efforts of our passionate volunteers!  This event is dedicated to YOU and all your accomplishments toward the habitat conservation mission of Ducks Unlimited!  Bring your entire committee and join in the awards celebration.  Plus, the more volunteers that attend the better your chapter's chances to win great prizes!
Dinner and beverages included!  Fundraising opportunities, such as raffles, games, live and silent auctions for guns, gear, DU Merchandise, trips, etc. will be available if you'd like to participate.  A discounted room rate is also available until August 14th at the Marriott City Center if you'd prefer to stay the night and the registration deadline for the event is August 23rd.
Marriott City Center
500 Fayetteville St.
Raleigh, NC 27601
Doors open at 5pm
$25/person
Registration deadline is August 23rd
| Time | Event | Location |
| --- | --- | --- |
| 1:30 - 2:30 pm | Area & District Chairman Happy Hour | Chancellor Room |
| 4:00 - 5:00pm | Major Donor Reception | University Ballroom |
| 5:00pm | Volunteer Celebration | State Ballroom |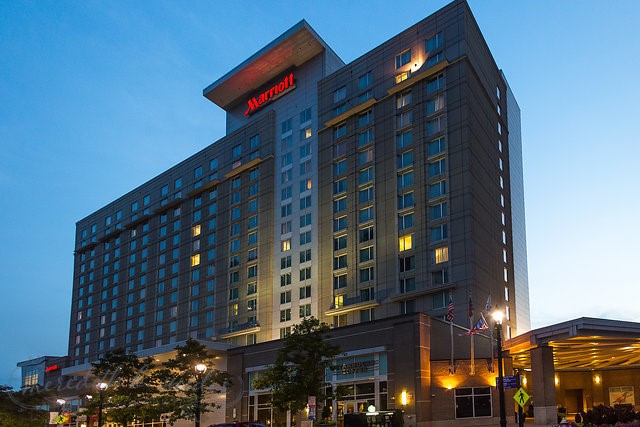 You may also call 919-833-1120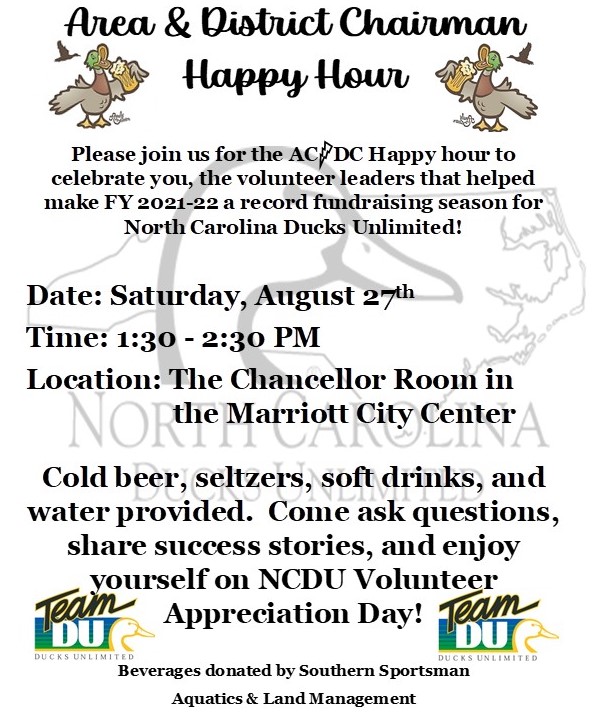 Our agenda is being finalized. Check back here for updates.
Total Du Memberships in NC.
Grassroots dollars raised last year.
Total acres conserved in NC.