State Chairman's Conversation from the Blind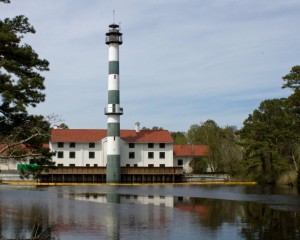 NCDU Supporters –
I hope each of you had a wonderful July 4th holiday weekend.  It is one of my favorite holidays of the year and without organized events for enjoying fireworks, virtually everyone was out on Saturday night shooting their own.
I started my tenure as State Chairman on July 1st and the first order of business is to express gratitude to the leaders before me.  I've worked very closely with the past three State Chairmen – Jay Taylor, Gary Payne, and Henry Kidd.  NCDU is stronger than ever due to their leadership and the leadership of the Chairmen before them.
Please join me in thanking Henry for his leadership over the last two years.  A huge thanks also goes to Amanda Kidd for her leadership and support of Henry in his role as State Chairman for the past two years.  THANK YOU both for your hard work, dedication to the mission, and for two outstanding years of performance.  Another record year of fundraising last year!!
What has transpired in our country and around the globe since early March is truly difficult to comprehend.  All events have been cancelled for months, we had to cancel our State Convention, and the future of live events this fall is still unclear.  Our fantastic staff, volunteers, and supporters have risen to the occasion with online raffles, the first virtual event in NCDU history, and ongoing creativity and initiative to continue the fundraising efforts that are critical to fulfill the mission of wetlands conservation.
As State Chairman, I will continue to focus on the number one priority – the mission.  Wetlands Conservation is why we all do what we do for NCDU and without you and our amazing staff in NC, continuing to implement the mission is not possible.
Thank you in advance for your support over the next two years.  You have my focus, energy and commitment to maximize our efforts in this challenging environment and beyond.  Gaining perspective through difficult times leads to better outcomes in the future.  I relish the moment I get to walk into a live event in NC.
Regards,
Brian
NCDU State Chairman