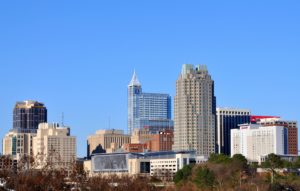 Thank you so much to all those who have continued supporting our fundraising efforts here in North Carolina!
This sure has been an interesting and trying time as we all adapt the best we can during these unprecedented circumstances.  North Carolina Ducks Unlimited is no exception.
Unfortunately, we have had to postpone numerous banquets and other events this spring, and now we regret to inform you that after very serious discussion, the decision has been made to cancel the NCDU State Convention that was scheduled for July 16-18th in Raleigh.  This decision did not come easily, but it is the appropriate decision in order to keep all our volunteers, supporters and staff safe, without sacrificing the quality and entertaining event that you deserve!
Having to adapt to this new environment and being unable to hold our traditional banquet season, we have had to come up with new and creative ways to raise funds for our mission; conserving waterfowl and wetland habitat.  We have been hosting online raffles and auctions and they have been extremely successful so far.
We have raised nearly $84,000 over the last 6 weeks to help offset some of the event postponements.  This goes to show that our supporters in North Carolina really care and want to continue to support our mission!
We are hoping to keep these raffles and auctions going as long as the demand continues.  We want to make them more appealing by offering new and unique items, outside of the traditional DU merchandise.  At this time, we are asking for your support in a different way.  If you have an item… a hunting or fishing trip, vacation destination, a service provided, a decoy, duck call or any item that you deem worthy, we would greatly appreciate your donation consideration.  This will help keep our future auctions fresh and exciting.  If you have an item that you would be willing to donate, please let us know, our contact information is below.
We want to assure you that DU habitat projects in our state and across the country are still ongoing.  We need your help to continue making this happen.  Please join us in this effort!
Stay safe and a sincere Thank You from
North Carolina Ducks Unlimited!
Sincerely,
Henry Kidd
NCDU State Chairman
919-770-2376
hkidd@ncducks.org
Brian Mattison
NCDU State Chairman Elect
919-394-6250
bmattison@ncducks.org
Dave Neal
Ducks Unlimited
Sr. Regional Director – Southeast North Carolina
711 Sawgrass Road, Hampstead, NC 28443
(C) 910-899-1521 (W) 910-821-1026
dneal@ducks.org