State Chairman's Conversation from the Blind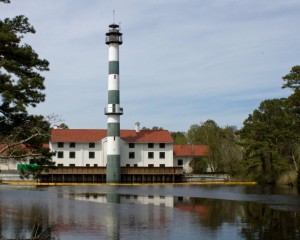 People Get Ready, There's a Train Coming!!
Wow, where has the time gone.  As I am writing this last Conversation From The Blind, my heart is heavy.  We have all been cheated by the Covid-19 virus!! And while my heart is heavy, we have a lot to be proud of.  North Carolina Ducks Unlimited was coming off the best year ever in our history in fundraising for 2019.  NCDU sent in a staggering $2.6 million dollars to DU National for our wetlands conservation mission.  Up over $500K from 2018!!  And we were off to an even better start in 2020.  Then poof, the Covid-19 virus hit.  I feel CHEATED!!  But while most of our normal fundraising events have been squashed so far, we have adjusted and adapted.  Our online raffles and online auctions have been tremendously successful.  Better than anticipated.  Our online auctions have netted over $58,000 and our online raffles have netted over $61,500.  Last week we held our first ever live virtual event.  It not the same as being there, but it sure was fun.
2019 was the 5th year in a row that NCDU has sent over $2 million dollars to DU National. NCDU has sent over $29 million dollars to DU National over the past 17 years, but get this, Ducks Unlimited has spent over $31 million in our state!!  Folks, that is not the norm.  We are truly blessed that Ducks Unlimited has seen the value in preserving wetlands and enhancing projects in our great state. North Carolina receives over 20% of the total money spent on the Atlantic Flyway!! DU recently completed the enhancement of 256 acres of managed wetland impoundments on the J. Morgan Futch Game Land in Tyrrell County.  DU also recently completed enhancing 25 acres of managed wetlands in the Hobucken Unit of Goose Creek Game Land in eastern Pamlico County.  DU also completed Phase 1 of the Alcoa Lands Acquisition, the 2,940 acre High Rock Reservoir tract in central North Carolina.  Phase 2 will be the acquisition of the Tuckertown tract.  Securing these lands will create opportunity for multiple recreational uses, including boating, fishing, hunting and importantly will protect fresh water used by 25 public utilities in the area.  So despite the Covid-19 virus, the DU mission of preserving wetlands is ongoing in our state.
I have thoroughly enjoyed representing our great state and NCDU as your State Chairman.  I have traveled the State from one end to the other over the past two years, attending as many events as possible and meeting wonderful like-minded people along the way.  North Carolina is blessed with a multitude of great people, men and women who passionately care about the DU mission.  We are also blessed with the best DU staff members to assist us our efforts.  I would personally like to thank, Larry Wilkins, Jon Sturgill, Dave Neal and Justin Aycock for all that these guys do for DU and NCDU.  Even during the Covid-19 Virus shutdown, these guys were working their butts off behind the scenes doing whatever they could to keep things going.  We are also blessed with great assistance from National staff members Brett Baker and Will Johnson.  North Carolina has over 2,700 volunteers and a dedicated group of those serve on our NCDU State Committee.  Our State Committee has worked very hard to get NCDU back to were we belong, in the Top 10 nationally.  I am pleased to announce that NCDU placed #5 in the country in 2019 and our Major Donor Committee, led by Paul Warren(our new State Chair-Elect), was 8th in the country.  As I step down tonight at 12:00, I ask you all to help and support our new State Chairman, Mr. Brian Mattison.  I know I will. Let's all do what we can to get our NCDU fundraising machine back on track.  As the song says—PEOPLE GET READY, THERE'S A TRAIN A COMING!!
Hot Barrels,
Henry
NCDU State Chairman