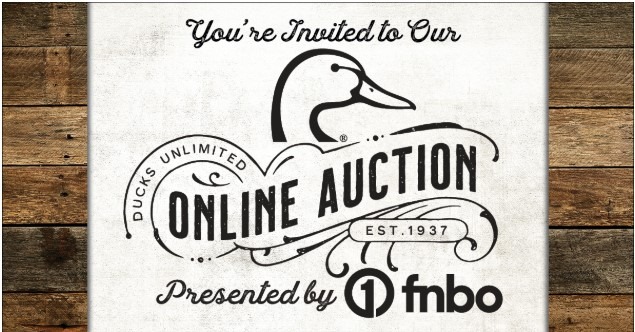 Attention North Carolina DU supporters!
The NCDU Team has been working hard to bring you a never before offered opportunity to bid on official DU event merchandise and collectible firearms outside of an event setting.
This unprecedented offering would not be possible without the generous support of First National Bank of Omaha, providers of the Ducks Unlimited Rewards Visa Card. https://www.firstbankcard.com/ducksunlimited/landingpage/visaplat/?sub=000
Bidding starts on Tuesday, April 7, 2020 at 6am and ends Sunday, April 12 at 6pm.