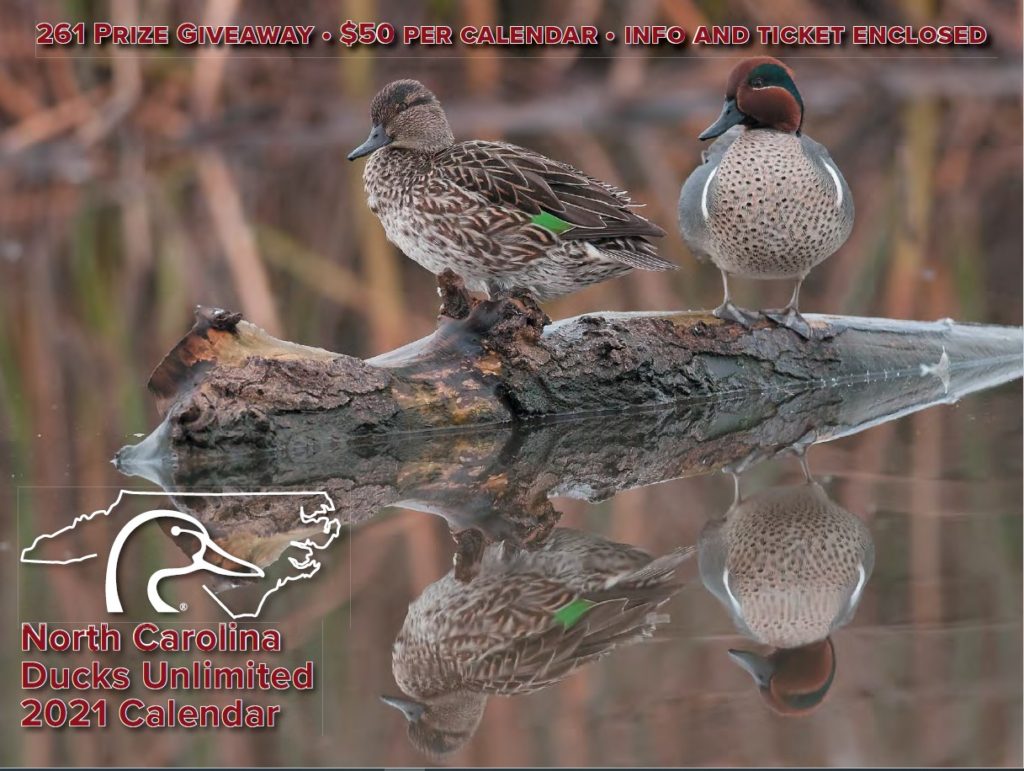 2021 Calendars are no longer available.  Be on the lookout for 2022 Calendars later this year.
NCDU Raffle Calendar Winners Firearm Claims Process:
Reeds Family Outdoor Outfitters will email/call the winner for that day & a claim form to claim your firearm
If you are winner, please do not contact Reeds before that day
If you are a winner & haven't been contacted within 10 days of your lucky day, contact Dan Barber – ncducalendar@ducks.org
$50 Includes
one year membership to Ducks Unlimited
subscription to DU magazine
chance to win one or more of the 261 prizes (guns, gear, and Yeti Cooler products) by meeting requirements.  
Why should you purchase a calendar today:
You support DU's Conservation Mission!
You help preserve our Waterfowl Hunting Heritage for the future!
Calendars make great gifts for friends, families and customers!
NCDU Daily Gun Raffle Winners
Thank you all for your ongoing support of NCDU!
For the full list of this year's daily prizes click here.