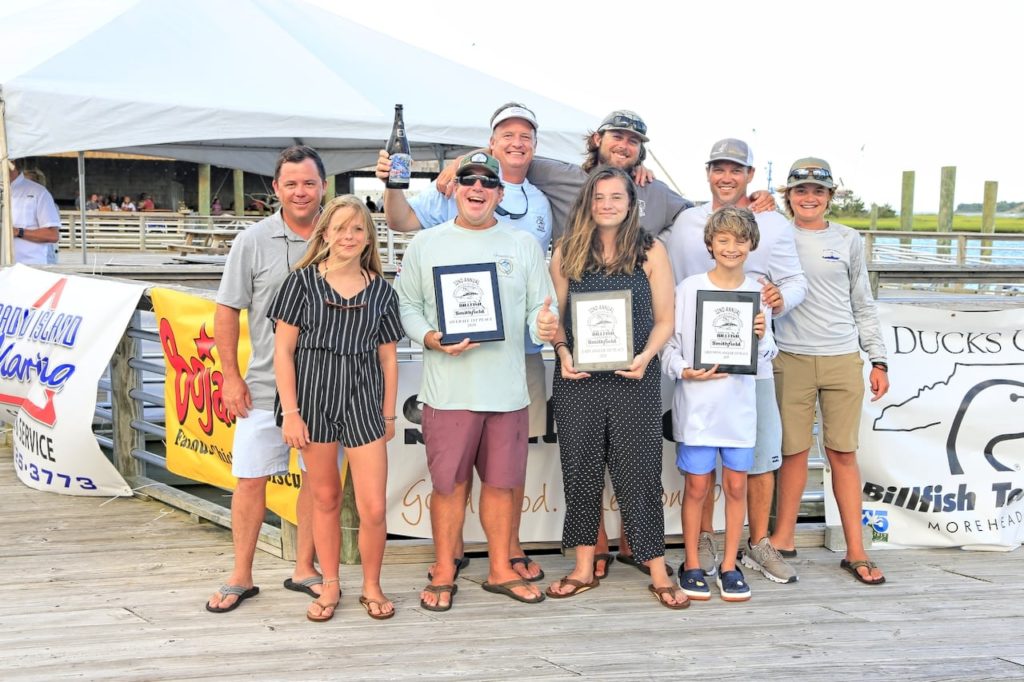 This year's Band the Billfish tournament had 41 boats registered, which was the largest boat count since 2014. The total Purse was $131,000. This year's tournament had the 2nd highest Blue Marlin release count of all time (highest since 1998). There were 17 Blue Marlin, 1 White Marlin and 21 Sailfish released for a total of 39 releases.
Changes in our categories and payouts this year really caused some exciting competition amongst our participants. The Gamefish categories (wahoo, dolphin and tuna) saw increased payouts this year as well. Despite covid-19 restrictions on physical events during the tournament, we still had a great turn out and likely one of the most profitable tournaments for our habitat conservation mission we've hosted in years.  Thank you to the participants and all the volunteers for making the event successful.  And congratulations to the winners!
32nd Annual NCDU Band the Billfish Tournament Winners
1st Overall – THE GENERAL – 1350pts
2nd Overall – PATRON – 800pts
3rd Overall – DUE SOUTH – 700pts
1st Place – Wahoo – SUSIE Q – 40.1
2nd Place – Wahoo – YELLOWFIN – 30.3
1st Place Dolphin – LOOSE CANNON – 19.1
2nd Place Dolphin – RE-LEASED – 16.2
Largest Dolphin – LOOSE CANNON – 19.1
Outboard Division – DEMOLISHED PROFITS
Lady Angler – Landt Smith – THE GENERAL
Greenwing – Warren Smith – THE GENERAL
The wheels are already in motion for next year's tournament, where we'll be hosting all of our activities/events downtown on the waterfront at the Big Rock Landing. As always, for all things Band the Billfish visit www.ncdubillfish.com.