State Chairman's Conversation from the Blind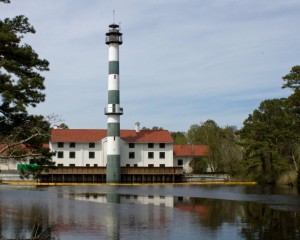 2017 – State of the State
North Carolina continued to be a leader for Ducks Unlimited under the leadership of Gary Payne, with a 3% increase in event income at $2,383,170 raised. This is the 3rd year in a row sending over $2 million dollars to DU national. North Carolina had 172 fund raising events. We are 30,200 members strong with 2210 volunteers. To date, NC has raised over 19 million for Ducks Unlimited with over 27.6 million invested in NC. NC has preserved 392 acres at 2017 year end.
All of our campaign committee goals were met. Under the leadership of Brian Mattison, we had 23 new life sponsors, 22 upgrades and 3 new feather society commitments in 2017. We have 470 major donors and 92 feather society members year end.
Under the leadership of state sponsor chairman, Gary Sturgill, North Carolina ranked 4th in the nation with 1,732 sponsors at the end of 2017 hot on the heels of Texas!!!
North Carolina had continued success in fundraising with many chapters recognized at the national convention. We had 3 chapters make the President's Elite list in 2017.
These are among Ducks Unlimited's  most prestigious chapters raising between $100,000-$250,000
Charlotte-$223,285
Raleigh-$167,447
NC State Chapter-$104,949
North Carolina had 6 chapters to make the highly coveted recognition of Presidents Honor Roll raising between $65,000-$100,000
Winston Salem-$98,586
Pirate-Greenville-$98,271
Currituck-$87,644
Clinton-$86,163
Johnston County-$81,047
Harnett County-$77,655
North Carolina had 6 diamond events in 2017. These are events that raise over $75,000 net/net in one event.  They were:
NC State
Raleigh
Wilmington
Charlotte
Winston Salem
ECU
At the State level, we had numerous chapters receiving NCDU Chapter Excellence Awards with 8 chapters at the Bronze level:
Alton Turner/Gates County
Duplin county
Greenville-Dr. Roy Minges chapter
North Lenoir High School
Pearl Sigmon
Carteret County
Person County
Wester Wake chapter
There were 15 chapters at the Silver level:
Franklin county
Hyde county
Anson county
Pamlico County
Little River County
Bertie county
UNC tarheels
Midway Varsity
Pirate Greenville
Elizabeth city
Southern Albermarle
Wilmington
Clinton
Northside High School
Corinth Holders
There were 8 chapters at the Gold Level:
East Bladen Varsity
NC state College chapter
Princeton
Roanoke Valley
Winston Salem
Concord
Cleveland county
Charlotte
North Carolina's youth and education program continues to grow with great success under the leadership of staff  member Justin Aycock and Volunteer David Bass. We finished second in the nation with 3,323 Greenwings- a 14.55% growth. North Carolina boasts 129 legacy greenwings. Three Greenwing chapters ranked nationally:
Wilson-3rd
Johnston county-4th
Harnett- 10th
North Carolina had 2 University chapters in the national sweet 16. NC state chapter coming in at # 5 and ECU Pirate chapter coming in at # 6
At the varsity level, North Carolina had one chapter recognized in the top 10. Under the outstanding tutelage of Henry and Amanda Kidd, Broughton High School ranked 7th in the country raising over $22,000 for the ducks!
So, all in all, under the great leadership of Past State chairman, Gary Payne, along with our outstanding regional Directors, Jim Sturgill, Larry Wilkins and Greg Rhue, plus our youth and education staff member, Justin Aycock, along with our Region 7 Vice Presidents, Jim Cerza and Jay Taylor, plus our outstanding state committee and incredible volunteers, NC had another banner year. Congratulations to all!!
Sincerely,
Henry Kidd
NCDU State Chairman