North Carolina DU welcomes a new State Chairman effective July 1 ,2016.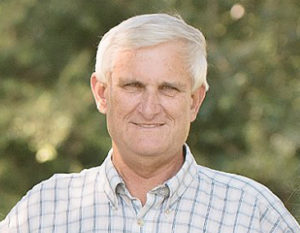 Gary Payne, a long time volunteer for DU, was tapped to lead NCDU's 33,455 members.  Payne resides in Rockingham, NC along with his wife Sheldia.  They have two sons and six grandchildren.  Gary is an avid outdoors man and especially concerned with the loss of wetlands.  He is a supporter of Ducks Unlimited's Vision-wetlands sufficient to fill the skies with waterfowl today, tomorrow and forever.  
Wetlands are the most important ecosystems on the planet.  These habitats benefit many wildlife species and provide recreational opportunities, clean water and other ecological benefits for people.

 NC Ducks Unlimited annually hosts 167 fundraising events over the entire State.  Last year NCDU raised $2,474,934 dollars to conserve wetlands in Canada, United States and Mexico.  Ducks Unlimited Inc spent over $25 million in North Carolina over a 12 year period funding projects to benefit and conserve wetlands.  This benefits a variety of waterfowl such as Wood Ducks, Black Ducks, and Northern Pintail.
Join the team of NC Ducks Unlimited members as we welcome our new State Chairman!