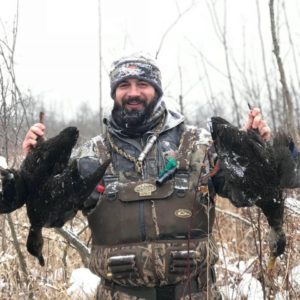 Please join us in welcoming Dave Neal as the new Senior Regional Director for Southeastern North Carolina.
Dave brings with him more than 10 years of experience as a Regional Director for Ducks Unlimited serving this role in Indiana since 2008. During this tenure his area of responsibility grew threefold, prompting him being awarded numerous DU staff accolades, including Regional Director of the Year status twice, three Grand Slam awards, five Sustained Growth Awards, and the coveted $100,000 growth recognition status three times.
Dave is a Sponsor in Perpetuity and served as a DU volunteer prior to his employment with Ducks Unlimited in Area Chairman, District Chairman and State Recruitment Chairman capacities. Prior to becoming DU staff, Dave worked for Gander Mountain and as a High School Varsity Lacrosse Head Coach.
An avid hunter and angler, Dave, his wife Jennifer, and daughter Alayna will be relocating to the Southeastern NC area by the end of this summer.