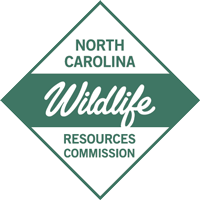 Free Waterfowl Hunting Seminars Offered Across the State in October
RALEIGH, N.C. (Oct. 5, 2017) – The N.C. Wildlife Resources Commission and Ducks Unlimited are offering four waterfowl hunting seminars across the state this month.
The free seminars, which will be held from 6 to 9 p.m., are designed for both new and experienced hunters. However, the focus of the seminar will be on new hunters, so experienced attendees are encouraged to bring someone who is new to hunting. Topics will include waterfowl identification, hunting methods, decoys and calling, firearms and ammunition selection, specialty clothing, and bird cleaning and cooking. Pre-registration is required and participants must register online.  Everyone 17 and under in attendance will receive a Ducks Unlimited membership at no cost. These memberships have been donated as part of NCDU's Sportsmen for Tomorrow Initiative.
Dates and locations are:
Oct. 23
Burke County Extension Center, Burke County
130 Ammons Dr., Morganton, N.C. 28655
Oct. 24
Craven County Extension Center, Craven County
300 Industrial Dr., New Bern, N.C. 28562
Oct. 25
Bass Pro Shops, Cabarrus County
8181 Concord Mills Blvd., Concord, N.C. 28027
Oct. 26
N.C. Wildlife Resources Commission Auditorium, Wake County
1751 Varsity Dr., Raleigh, N.C. 27606
The seminars also provide a forum for Ducks Unlimited to promote its Sportsmen for Tomorrow initiative.
"This is Ducks Unlimited's second year partnering with the Commission on the Waterfowl Hunting Seminars," said Justin Aycock, the N.C. youth and education coordinator for the North Carolina chapter of Ducks Unlimited. "Sportsmen for Tomorrow's goal is to promote youth involvement in the outdoors and conservation. These seminars will engage a new generation of sportsmen, so that we can pass on the waterfowl hunting and conservation tradition."
Ducks Unlimited's mission is to conserve, restore and manage wetlands and associated habitats for North America's waterfowl. For more information on Ducks Unlimited, visit www.ducks.org.
For more information on the seminars, contact Deet James at 919-707-0059. Visit www.ncwildlife.org/hunting for information about waterfowl and waterfowl hunting in North Carolina.
About the N.C. Wildlife Resources Commission
Since 1947, the N.C. Wildlife Resources Commission has been dedicated to the conservation and sustainability of the state's fish and wildlife resources through research, scientific management, wise use and public input. The Commission is the state regulatory agency responsible for the enforcement of fishing, hunting, trapping and boating laws and provides programs and opportunities for wildlife-related educational, recreational and sporting activities.
Get N.C. Wildlife Update — news including season dates, bag limits, legislative updates and more — delivered free to your Inbox from the N.C. Wildlife Resources Commission.