State Chairman's Conversation from the Blind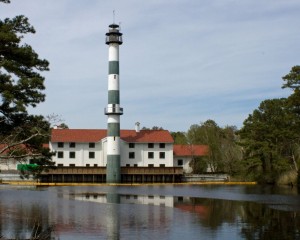 Building on Success
I would like to take this opportunity to thank each of you for your dedication as volunteers and supporters of NC Ducks Unlimited.  It is with great excitement I assume the role of State Chairman for this great State.  The past two years NCDU has been lead by an outstanding individual, Jay Taylor.
Jay surrounded himself with a hard working and loyal group to help NC continue leading the Nation in several firsts.  We are the only State to have a Youth and Education (Y&E) Coordinator. We held the first ever Varsity Leadership Conference.  And NCDU purchased our own laser shot with the trailer to house it in.  This will enable our Y&E Coordinator, Justin Aycock, to train firearm and hunting skills to large numbers of young people.
NCDU finished FY15 with lots of firsts and we have lots to celebrate.  We will be celebrating in Southern Pines in August.  I extend an invitation to each of you to attend our State Convention.  There will be lots of activities for everyone.
Even with such great accomplishments, we can't rest.  As I am writing this we are losing wetlands somewhere in this country and elsewhere.  With our great successes we can still obtain new heights and set new goals.  So, I ask each of you, let's build on this strong foundation so that we can continue to grow this great State.  Together we can continue to Building on Success.
Sincerely,
Gary Payne
NCDU State Chairman