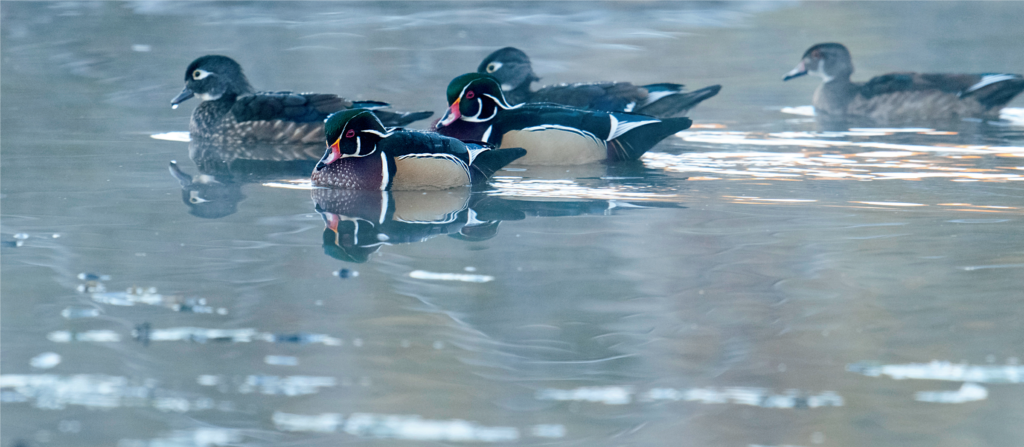 North Carolina native Morgan Dunn is an energetic, outgoing college senior studying history, political science, and comparative literature at the University of North Carolina (UNC) at Chapel Hill. She loves fishing and duck hunting, and has been involved with Ducks Unlimited since she was a young child.
"DU has always been part of my life," Morgan explains. "We went to Harnett County chapter events growing up, and I've been selling T-shirts and tickets for as long as I can remember."
Morgan's father, Jeffrey, is an active North Carolina DU volunteer and Major Sponsor whose passion rubbed off on his daughter. When she entered high school, Morgan noticed that there were DU Varsity chapters in the area, but not one at her school.
"I wanted Midway High School to have a DU chapter," Morgan says. So she wrote a proposal and spoke with DU's fundraising staff about making it happen. The Midway Varsity chapter was founded in 2010, during Morgan's freshman year. In just three short years the students' fundraising efforts had launched Midway to the #1 slot among DU Varsity chapters across the country. With Morgan at the helm as committee chair during her senior year, the chapter reached astonishing heights once again, tying for first place nationwide.
Morgan was recognized for her leadership by DU CEO Dale Hall, who presented her with one of his custom belt buckles at the 2013 North Carolina DU state convention. As a senior in high school she was also named the North Carolina area chair of the year. Now Morgan is about to graduate from UNC and has plans to apply to law school next year. Still, her engagement in DU has never wavered.
"When I attended my first UNC DU chapter meeting in 2014, there were four of us," says Morgan, who currently serves as chapter chair. "Now we have regular meeting attendance of 35 to 40 and a member roster of nearly 70. It has been so rewarding to see this chapter grow stronger over the last few years."
Recruiting new members is some­thing Morgan has practiced a lot. In doing so, she focuses on the friendships and networking opportunities that DU can offer. "The likelihood of meeting someone you can help down the road, and vice versa, is pretty high. Plus, it's a great opportunity to build relationships that serve a greater good by support­ing conservation," she explains. "There really is nothing truer about DU than the expression, 'I came for the cause and stayed for the people.'"
Duck hunting has meant a lot to Morgan over the years, and ensuring that future generations will enjoy similar experiences is what drives her dedica­tion to DU. "Some of my best memories are of times in the blind with my dad, my sister, and my good friends," she says. "Being together with people you love and enjoying the sunrise and all the beauty that nature has to offer is something I want my children and grandchildren to be able to experience."