State Chairman's Conversation from the Blind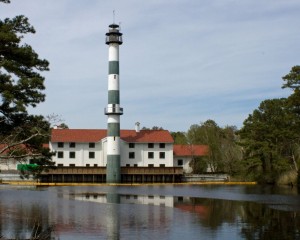 2019 – State of the State
Again, I sincerely hope that you all are doing well and making thru this terrible time in our country's history. Things were looking so good, economy doing well in all aspects, plenty of jobs and work for everyone, and then poof, it all changed. 2019 was a banner year in the history of North Carolina Ducks Unlimited and 2020 was starting off to being even a better year. Hopefully things will get back to normal soon as the country and our state starts to "open back up"!!
But at this time, I did want to pass on the great news we recently got from DU National. Since the DU National Convention has been postponed until September, they went ahead and announced how the states stacked up nationally and how some of the individual chapters did as well and I wanted to share the GREAT news with you. I am so proud of our State Committee, our Major Donor Committee, our great District and Area Chairmen, and ALL our NCDU volunteers that make up Team NCDU.
Folks in 2019, NCDU sent in over $2.6 million dollars to DU national for waterfowl conservation!!  We were up over $400,000 from the prior year 2018!!  Wow, that is the most money NCDU has ever raised in our State.  We can all be proud of that. In addition, NCDU made it back into the Top 10 Nationally as we ranked number 5 in the country!!  It has been awhile since NCDU has been in the Top 10. Our Major Donor Committee, under the leadership of Paul Warren, had a banner year as well. We well surpassed all our goals of Life Sponsors(29), Upgrades(32), and Feather Society Members(6).  We had over $816,000 in new commitments!! This put our Major Committee in the Top 10 Nationally as well, ranking number 8!! Way to go guys!!!
What quite a few individual chapters that were ranked Nationally as well. In the President's Elite Chapters(these chapters had $100,000 to $250,000 in grass roots income) NCDU had the following 6 chapters:
Charlotte Chapter
Gastonia Chapter
Harnett County Chapter
Raleigh Chapter
State College Chapter
Winston-Salem Chapter
Charlotte led all chapters in North Carolina with over $213,000 in net income!! Congratulations to Nick Barringer and committee.
In the President's Honor Roll(these chapters had $65,000 to $99,000 in grass roots income) NCDU placed the following 3 chapters:
Clinton-Sampson Chapter
Johnston County Chapter
Wilmington Chapter
Congratulations to all the Area Chairman and committees of the above listed chapters and congratulations to all the volunteers in North Carolina for their contribution in making 2019 the best year in NCDU history!!! I can not thank you all enough for all that you have done to make 2019 such a successful year!!
Now we are tasked with trying to salvage what we can out of 2020. Our on-line raffles and auctions are really doing well. We are doing what we can at this time to offset the losses we are incurring from not being able to have our banquet and dinner events. I really hope that you will reach out to all those on your committees and all those you know and promote our on-line raffles and auctions. Let them know that we need their help. Also, know that at some point we ARE going to come out of this, and we need to be ready. Communicate with your people via emails and texts and have them primed and ready to go!!  WE can still have a great year in 2020, we are just going to have to do it in a shorter period of time!!!
Thanks again for all you do for Team NCDU and the ducks!!!
Looking forward to Hot Barrels,
Henry
NCDU State Chairman