State Chairman's Conversation from the Blind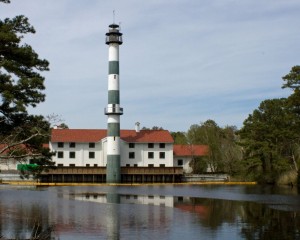 Starting the Year Strong
Greetings to all our North Carolina members and volunteers.  What a great year 2018 has been for North Carolina Ducks Unlimited.  Even after enduring two major hurricanes, North Carolina has been able to best most of our 2017 numbers.  I am happy to announce that for the fourth year in a row, North Carolina Ducks Unlimited has sent over 2 million dollars to our Ducks Unlimited headquarters in Memphis to be used towards our mission of wetlands conservation and waterfowl preservation.  And this is really paying off in North Carolina, as over the last 15 years, while sending over 25 million dollars to Ducks Unlimited headquarters, Ducks Unlimited has spent over 29.4 million dollars in our great state. This certainly not the norm across our country.  We are very fortunate that DU is spending more in our state than we are raising.
Ducks Unlimited has really made a change over the last few years and realized just how important the wintering grounds are for our waterfowl and North Carolina has been a huge benefactor of DU funds.  Over 20% of the money spent in the whole Atlantic flyway was spent in North Carolina. Projects across the state include Texas Plantation Game Land outside of Columbia, N.C. with 101 acres completed of the 251 acre project.  The pump station at Campbell Creek was replaced, affecting the 305 acres at Goose Creek Gameland. The pump station at the Beaver Dam Unit was replaced and pump station replaced, water control structures installed and dike repairs made at the Flat River Unit, enhancing 387 acres of The Butner Falls at Neuse Game Land in upper Central North Carolina.  DU engineers designed the Andrews Complex wetland and with USFW constructed a 2,000 foot levee and installed two water control structures to manage water levels affecting 400 acres in the Pee Dee National Wildlife Reserve. As of year end 2018, 130,392 acres have been conserved in North Carolina.
I could not be prouder of our NCDU leadership team and our members.  We boast almost 27,000 members in North Carolina with over 2,400 volunteers.  And while our member numbers are down a little due to the hurricanes, our volunteer numbers are UP and our dollars raised for waterfowl conservation and wetland preservation are UP!!!  This shows that our message of RECRUIT-RECRUIT-RECRUIT is paying off and paying off BIG!!. We need to continue this message to all chapters, encouraging committee members to bring friends to your next chapter committee meetings and banquets.  Remember, statistics show that each new committee member will add an average of 10 new people attending your event. With each attendee averaging $100 in event spending, this means each new volunteer will add $1000.00 to your event income!!! Filling up our events is the KEY to the success of NCDU!!
I hope to see many our you at an event soon and hope you will make plans now for the NCDU State Convention to be held July 18-21 at the Hotel Ballast in Wilmington, featuring a Friday night dinner on the battleship USS North Carolina!!!  Join us!!
Here's to hot barrels,
Henry

NCDU State Chairman