State Chairman's Conversation from the Blind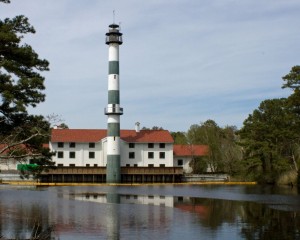 Spreading the Word
Hello to all our North Carolina DU members and volunteers.  Once again North Carolina suffered a severe blow to our coast from another hurricane.  Our hearts go out to our friends on Cedar Island, Ocracoke Island, Hatteras and other areas who suffered the brunt of the storm. We wish them a swift recovery and hope all is back to normal soon.  I myself, was hunkered down in our house in Atlantic during the storm, but fortunately for us, our community was mostly spared as well as most of our state.  As far as our Ducks Unlimited fundraising is concerned, we are off and running and having a wonderful year.  Events that we lost last fall after Florence, were either held in the Spring or rescheduled for this Fall.  2018 was a great year for Ducks Unlimited, with over $42.7 million raised from grass roots fundraising events across the country and another $50 million being raised from Major Donor Commitments.  Ducks Unlimited had its second highest ever membership total with 730,000 members.  All that translates into over 460,000 acres being conserved in North America!!
Here in North Carolina, Ducks Unlimited continues to put dollars in the ground.  With North Carolina DU sending in over $25.2 million dollars to Ducks Unlimited National in Memphis on the last 15 years, Ducks Unlimited has spent over $29 million in North Carolina during the same time period. Ducks Unlimited has finally realized the importance of our state as wintering grounds and is spending over 20 percent of all the money spent in the Atlantic flyway in our great state!!  One example is the recent acquisition of 4,700 acres, with 76 miles of shoreline, along the Yadkin-Pee Dee River in partnership with Wrangler, the North Carolina Wildlife Resource Commission and others. The acquisition will conserve critical habit along already conserved areas, provide clean drinking water and maintain access for public use for hunting and outdoor recreation.  More than 1.7 million people and 25 public utilities get their drinking water from this river.  Another very recent project is the closing on 6,310 acres of forested wetlands adjacent to the 20,318 acre North River Game Land in Camden County and contains over 16 miles of forested marsh, stream and river frontage. This acquisition was the result of partnering with U.S. Fish and Wildlife, North Carolina Clean Water Management Trust Fund, Coastal Wetland Conservation Grant Program, Enviva Forest Conservation Fund and will be managed by the North Carolina Wildlife Resources Commission as part of its Games Land Programs.
North Carolina is in the peak of our fall fundraising season.  We are starting new adult chapters, collegiate chapters and high school "varsity" chapters all across our state.  Our State Committee and volunteers are working hard to make sure that each and every fundraising event is the best that it can be.  This fall I have been to events across our great state, from Asheville, to Wilmington, Charlotte and many in between and our events are doing awesome!!  But we need your help to further our mission.  We need new volunteers to help Spread Our Word of conservation and the incredible things that Ducks Unlimited is doing in North Carolina.   Please join our ranks, we are over 26,000 members strong with over 2,600 volunteers.  Attend a banquet or other fundraising event near you and sign up to join a local committee.  Help us Spread our word for waterfowl conservation.
Hot Barrels,
Henry

NCDU State Chairman