State Chairman's Conversation from the Blind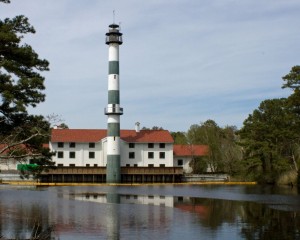 Share the Passion
Hello to all of our North Carolina DU members and volunteers. While I realize that many are still suffering from the affects of last years storms and putting their lives and property back together, NCDU continues its' conservation efforts throughout the state.  We are tough and persistent people here in North Carolina and sometimes adversity brings out the best is us. We had another outstanding year in 2018 sending over 2 million dollars to Ducks Unlimited headquarters and the 2019 events for the most part are besting the same events held in 2018.  I am anticipating another banner year for North Carolina Ducks Unlimited.
On the conservation side, there is a lot going on in North Carolina and we should be proud that Ducks Unlimited is on the ground working hard in our great state.  Over 20% of ALL flyway conservation efforts are in North Carolina, with over $29.4 million dollars being spent in our state over the last 15 years!! DU is involved, or has been involved, in projects at Texas Plantation Game Land in Tyrell County, Neuse Game Land at Butner Falls, and Pee Dee National Wildlife Refuge.  Upcoming opportunities include acquiring 7,300 acres along the North River including 20 miles of shoreline and acquiring properties along the Yadkin River including 76 miles of shoreline. Ducks Unlimited realizes the vast importance North Carolina has for the future of waterfowl and waterfowling and it is showing.
Being the State Chairman for North Carolina is very rewarding and has taken me across the state from events in Charlotte and Winston Salem all the way to Wilmington.  We have been to great events in Hyde County, Franklin County, Greene County and Hillsborough. The common factor here are the fantastic volunteers and we certainly have that!!!  No matter what part of the state we are from, large city or small rural community, we all have that common bond, a passion for hunting and the outdoors, and for conservation. We must do our part to ensure that we leave our environment in BETTER shape so that our children, grandchildren, and future generations have the opportunity to enjoy waterfowling and the outdoors like we have had.  To accomplish this mission, we must continue to GROW. We have to share our passion. And to do this we have to continue to bring in new members and volunteers. There are many out there that have our same passions and interests….we just need to reach them!!
A great former DU CEO once said, "I came for the mission, but I stayed for the people".  Well said, as we are one big family in a lot of aspects. Please do your part to bring others into the fold, and if we continue to do this, we will succeed.
Hot Barrels,
Henry

NCDU State Chairman