State Chairman's Conversation from the Blind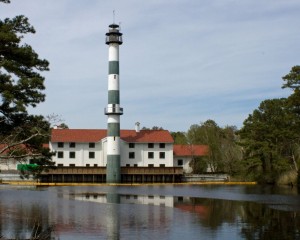 Fall Update
First of all my heart goes out to all of those that have been affected by the recent storms that have wreaked havoc on our great state.  Many have been touched in some way or another by these storms. We have heard stories of horror and stories of heroes with many helping out others.  We know that North Carolina will stay strong on come through all of this.. I know of many DU supporters who have made trips down to affected areas to help others in need.  The DU State Committee sent all of our left over State Convention apparel down to help some that may be in need of clothing.
And what a time to welcome our new Regional Director Dave Neal as our new Southeastern N.C. Regional Director.   Dave comes to us via Indiana where he was a highly successful Regional Director with over 10 years of experience.  Dave, with wife Jennifer and daughter Alayna are in the process of relocating to Hampstead, N.C. but the move has been delayed as the home that they were getting ready to close on was affected by Hurricane Florence.  Hopefully the repairs will be made soon!
I would like to thank Gary Payne for his great leadership of NCDU over the past two years.  Gary is a fine man who dedicated two years of his life to leading NCDU and keeping our fund raising efforts among the leaders in our country. Job well done Gary and thanks from as of us a NCDU!!
For those that were able to make it to our NC State Convention in Atlantic Beach in August, we thank you and hope a great time was had by all.  Sorry weather put a damper on our inshore fishing tournament led by Mike Hartley, but the few that fished had a great time. Chase Luker headed up the inaugural North Carolina Traditional Decoy Carving Championship with Jerry Talton taking first place and Tyler Wood taking second and third places. The Saturday night gala was highlighted by the numerous individual chapter awards being handed out to our special achieving chapters.  A great silent auction was highlighted by the numerous Chapter Baskets donated by chapters across the State. Clinton's unbelievable basket sold for over $1000.00 and they won a nice gun for their chapter's fundraising event. Our auctioneer commented that the live auction was extremely lively and fun with numerous hunting trips, original art and decoys among the items being fought over by the crowd. We are happy to announce that next years NCDU State Convention will be held in Wilmington at the Hotel Ballast, July 18-21, 2019 so please make plans to attend..
The fund raising events that have been held so far this season been very successful with most events up from last year.  Moving forward we know that with the hard working efforts of our great volunteers, teamed with the great DU Staff that we have in our State, Jon Sturgill, Larry Wilkins, Dave Neal, and the only Youth and Education Coordinator in the country, Justin Aycock, we will continue be among the leaders in our country's DU fundraising efforts.
We welcome several new members to our State Committee with Brian Mattison being the new State-Chair Elect, Paul Warren being the new State Major Donor Chairman and Clark Purvis our new Public Policy Chairman, plus several other new State Committee members.
So moving forward, I ask that we all concentrate our efforts to  our fundraising events and agendas. We continue to lose wetlands across this great country and elsewhere but what we are doing is certainly making a difference. Thank you each and everyone for all that you do for NCDU and the ducks!!!
Sincerely,
Henry Kidd
NCDU State Chairman