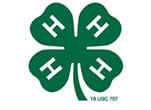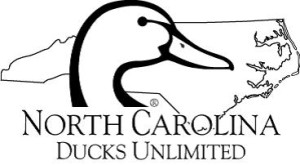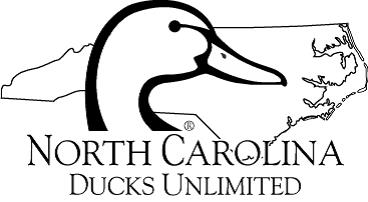 NCDU would like to share an outstanding opportunity with our 4-H partner in eastern North Carolina.  The Eastern NC 4-H center is hosting Camp Canvasback July 15-20th at the Eastern 4-H Center in Columbia NC.  If your child is passionate about waterfowl, Camp Canvasback is the perfect summer camp to attend. In addition to the sessions provide by the 4-H, Ducks Unlimited provides a session on conservation and DU's work in North Carolina and across the continent. Every child that attends receives a Ducks Unlimited youth membership as part of the camp.
The Eastern 4-H Center's Camp Canvasback!
The award-winning Camp Canvasback at The Eastern 4-H Center, owned and operated by North Carolina State University, is the Southeast's premier youth waterfowl education and conservation camp. Created to inspire 10 to 17-year-old youth to pursue waterfowl conservation, traditions and ethics. Camp Canvasback sets the bar high for future outdoor education and conservation leaders.
This amazing program encourages and educates young hunters on safety and waterfowl conservation.  Available for any youth aged 10 to 17, boys and girls participate in activities that lead them to a greater understanding of waterfowl biology, wetland ecology, hunting techniques and other conservation practices. First year campers will complete their hunter safety course and earn their hunter safety card, which is required for a North Carolina Hunting License! Additional camp tracts (available 4 years) allow campers to progressively build on many skills including but not limited to shotgun safety, shooting & firearm care, waterfowl identification, duck blind construction, GPS navigation, first aid, and boat & water safety.  Camp Canvasback is available July 15-20, 2018 at the cost of $485 per camper. 
Registration is Limited! Register now while spots are still available! 
Located on Bulls Bay and the Albemarle Sound, The Eastern 4-H Center is one of North Carolina's newest and most modern Summer Camp facilities, featuring climate-controlled cabins, a rec hall, waterfront dining facilities and multiple classrooms and meeting spaces. Campers enjoy their time at this coastal location, both outdoors and indoors. Using nature as the ultimate playground and classroom, campers are surrounded by hundreds of acres of prime salt marsh, cypress swamp, and creeks opening into the bay.
 Visit Eastern 4-H Center and go to Camp Registration.