State Chairman's Conversation from the Blind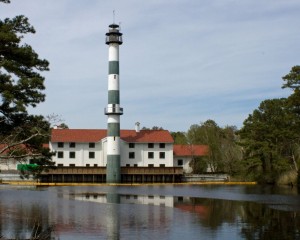 2016 – State of the State
North Carolina Ducks Unlimited finished 2016 with 29,530 members. We have 452 Major Sponsors of which 90 are Feather Society members. NCDU held 171 fundraising events raising a total of $2,450,467. This is the second year that our fundraising efforts have exceeded the 2 million dollar mark. NCDU's 2,210 volunteers have once again proved their dedication to the mission of conserving wetlands in this great State and our Nation.  
Since Ducks Unlimited Inc has started work in North Carolina DU has spent $26,762,920 on projects in the State conserving a total of 129,869 acres! Primary waterfowl species that benefit from DU's efforts include: Wood Duck; Black Duck; Mallard; Canada Goose; Gadwall; Northern Pintail; Scaup; Ring-Necked Ducks; American Wigeon; Canvasback; Redhead; Blue-winged Teal and Green-Winged Teal, along with over 900 species that benefit from wetlands and surrounding habitat.  
Once again in 2016 NCDU Chapters excelled in growth and fund raising. The Gastonia Chapter under the leadership of Josh Hurt again earned a spot on the Chairman's Roll of Honor. This list is reserved for the chapter that raises $250,000 to $1 million for DU's habitat conservation mission. The Gastonia Chapter was the only Chapter in NC to be included on this list.
Three (3) NC Ducks Unlimited chapters earned spots on the President's Elite list for 2016. The President's Elite are among Ducks Unlimited's most prestigious volunteer chapters through out the Nation. Every year, the list is reserved for the chapters that raise $100,000 to $250,000 for DU's conservation work. In 2016 North Carolina had three chapters included on the list. This year's chapters from North Carolina include:
Charlotte Chapter- Charlotte

Wilmington Chapter- Wilmington

Johnston County Chapter- Selma, NC
North Carolina DU had seven (7) chapters make the President's Roll of Honor in 2016. DU's President's Roll of Honor is one of the most highly coveted recognition awards Ducks Unlimited offers its local chapter. This list is comprised of the chapters that raise between $65,000 and $100,000 in their fundraising efforts.
This year's President's Roll of Honor from NC are as follows:
Dogwood Chapter, Statesville

Winston Salem Chapter, Winston Salem

Currituck Chapter, Currituck

Raleigh Chapter, Raleigh

North Carolina State University Chapter, Raleigh

Clinton Chapter, Clinton

Harnett County Chapter, Dunn
NCDU had 7 Diamond events for 2016, these are chapters that raise $75,000 or more for DU's conservation mission. NCDU Diamond Events were as follows:
Charlotte Dinner-Charlotte, NC

Gaston County Dinner- Gastonia, NC

Jamestown Dinner-Jamestown, NC

Johnston County Dinner-Selma, NC

NCDU State Convention-Pinehurst, NC

NC State University Dinner-Raleigh, NC

Wilmington Dinner-Wilmington, NC
Our youth initiative is such a great success that we finished #2 in the Nation last year with 2,901 youth memberships in our Green-Wing, and Varsity Chapters. And NCDU finished #1 in the Nation with the greatest increase of youth membership of 780 new youth members for 2016.
DU announced the top university chapters in the country and NC State University Chapter finished #5 in the Nation among our Colleges and also was one of the State's Diamond Events this past year. The Pirate Chapter of ECU finished another great fundraising year coming in at #11 in the Nation.
For 2016, NCDU had chapters that were Top 10 finishers in DU Varsity All-Stars and Green-wing Chapters. Broughton High School, Raleigh, NC, came in at #8 while Charlotte Youth for Conservation Charlotte, NC rounded out the top ten at #10 for our Varsity Chapters. Wilson Chapter, Wilson, NC, earned the #3 spot in the Nation and the Harnett County Chapter, Dunn, NC, finished in the #9 spot in the Green-wing category. A job well done to our Youth and Education Director, Justin Aycock and all our youth leaders volunteers..
Congratulation to all these chapters! And thank you North Carolina DU volunteers for all of your hard work and many hours of dedication to Ducks Unlimited's vision: "Wetlands sufficient to fill the skies with waterfowl today, tomorrow and forever."
Sincerely,
Gary Payne
NCDU State Chairman