State Chairman's Conversation from the Blind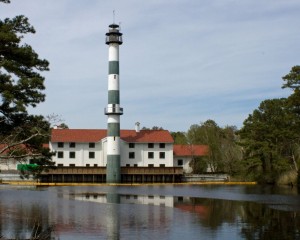 2015 – State of the State
NCDU finished 2015 with 33,455 members! We have 432 Major Sponsors, 2140 Event Sponsors, 1901 Volunteers, 96 Committees, and held 167 events.  Ducks Unlimited has spent $25,466,140 and conserved 129,807 acres in North Carolina.
Ducks Unlimited has hired a Youth and Education Coordinator for North Carolina and we are the first state in the nation to have this position. Welcome Justin Aycock of Princeton NC to our DU staff ranks. In February of this year Justin held the first in the nation Varsity Leadership Conference for NCDU.
Sportsmen for Tomorrow has been a huge success in our state. Since 2012 this fundraising focus has raised $9,838,794 in Philanthropic Gifts, $8,916,524 in Public Funding, and conserved 59,241 acres in North Carolina.
NCDU broke new ground in 2015 by raising $2,474,934 for conservation. This is the first time our state has raised over 2 million dollars! Ducks Unlimited has recently released news of new awards for chapters for 2015. Many North Carolina chapters received awards and the levels and chapters are shown below:
The Gastonia Chapter was the Number 7 chapter in the nation!
Gastonia will receive the Chairman's Roll of Honor Award by raising $288,822.
Five chapters will receive the President's Elite Award!
Charlotte Chapter. raised $128,638
Wilmington Chapter raised $119,955
Winston Salem Chapter raised $118,706
Currituck Chapter raised $109,568
Clinton Chapter raised $102,662
Five chapters will receive the President's Roll of Honor Award:
Harnett County Chapter raised $89,379
Raleigh Chapter raised $83,519
NCSU Chapter raised $76,012
Johnston County Chapter raised $74,211
Dogwood/Statesville Chapter raised $70,982
NCDU also had many chapters to receive Excellence Awards. These awards are based on being 10/30 compliant and increases in all income, event income, members, attendance, and volunteers.
Gold Excellence Awards:  Alamance County Chapter, Chowan County Chapter, Montgomery County Chapter, NCSU Chapter, New Bern Chapter, Richmond County Chapter, Union County Chapter, Vanceboro Chapter, Wilmington Chapter,  and Winston-Salem Chapter.
Silver Excellence Awards:  Alton Turner/Gates County Chapter, Anson County Chapter, Bladen County Chapter, Charlotte Chapter, Charlotte Youth for Conservation Chapter, Columbia Varsity  Chapter, Dogwood/Statesville Chapter, Gastonia Chapter,  Hillsborough Chapter, Johnston County Chapter, Joseph P. Knapp/ Knotts Island Chapter, Pirate Chapter, Pungo Chapter, Roanoke Valley Chapter, Rowan County Chapter, Southern Albemarle Chapter, and West Jefferson Chapter.
Bronze Excellence Awards:  Cumberland County Chapter, Elizabeth City Chapter, Jamestown Chapter, Little River Chapter, Northwest Chapter,  and Peal-Sigmon Chapter.
Congratulations to all these chapters!
I want to Thank and Congratulate every member of the State Committee, the District Chairmen, the Area Chairmen, our volunteers, our Members and our DU Staff of our great NCDU organization. Many of you put in long hours, hard work and showed your true dedication to DU this past year.  None of these great achievements would have been possible without each and everyone of you.
Sincerely,
Jay Taylor
NCDU State Chairman